Alliance House Drop In Center
Alliance House Drop-In Center – The Drop In Center is the flagship program of the The Louisiana Mental Health Association (LAMHA).
The Center is host to 200 clients annually with a variety of mental health issues and has been in operation for over forty (40) years. The program is run by "peers" who have chronic mental health diagnoses. The staff-as-clients (peer run) are responsible for the day-to-day operations of the program with one on-site supervisor. The Alliance House day program was created to both support our clients and advance their wellness. It also provides stability and socialization for the clients as well as respite for their caregivers. Daily programming includes education about mental illness, physical health, arts for wellness classes, hygiene, nutrition and many more. There is no charge for attending the Alliance House and clients may come and go at will.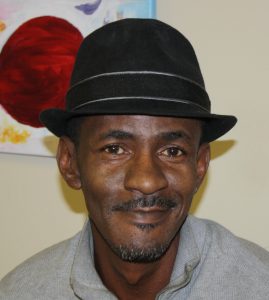 The Alliance House
Drop-In Center has
a two-tiered goal;
Provide stability, socialization and enlightenment for those with chronic mental health diagnoses, and 
Provide a place for employment for those with mental health diagnoses.
Why is this program important?
There is a substantial number of people in the greater Baton Rouge area with chronic mental health diagnoses who need free daily services. The Office of Behavioral Health maintains two state psychiatric hospitals at Central Louisiana State Hospital (CLSH) in Pineville, LA, and the Eastern Louisiana Mental Health System (ELMHS) in Jackson, LA. Most of the beds at these facilities are maintained for forensic patients. There are a few private facilities with cost estimates of between $10,000-$60,000 per month dependent on the facility and type of treatment required. The costs of private care is prohibitive for most. LAMHA's Drop-In Center costs approximately $40 per member per day or $800 per month. The Alliance House Drop-in Center provides support while enabling clients to live as independently as possible. LAMHA also works to keep clients out of the emergency room that is a significant savings for the Baton Rouge community. The Center is no cost to the clients which makes it easy to access.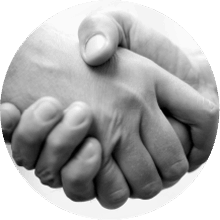 How do we evaluate this program?
The Drop-In Center staff track multiple outcomes for the program. The overarching goal of the program is to prevent hospitalization. In 2017, LAMHA reported that 214 out of 215 active clients remained out of the hospital for the entire year. In addition, LAMHA tracks usage data and profiles from all the clients including, age, ethnicity, education, income level, diagnosis, recent hospitalizations, and current treatment plan. No client is ever excluded as a result of his or her answers. LAMHA also conducts quarterly client satisfaction surveys. Questions range from specifics about the workshops to how a client's personal health has been impacted by utilization of the Drop-In Center.
Through the work of the
Drop-in Center, LAMHA strives to:
Raise participant quality of life from 86% improved (7/2018) to 90% improved

Improve client satisfaction of program characteristics from 85% (7/2018) to 88%

Advance client satisfaction with the program staff from 85% (7/2018) to 88%

Continue record of 5% or less client emergency hospitalizations

Grow the percentage of clients with limited computer literacy by 10%
DONATE TODAY
Help support the services
provided to your community.